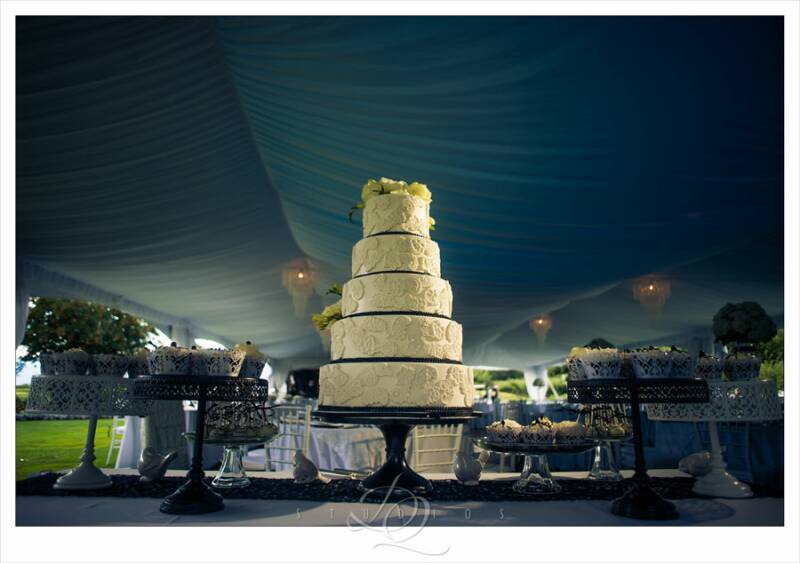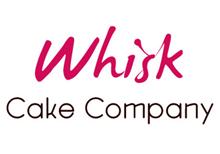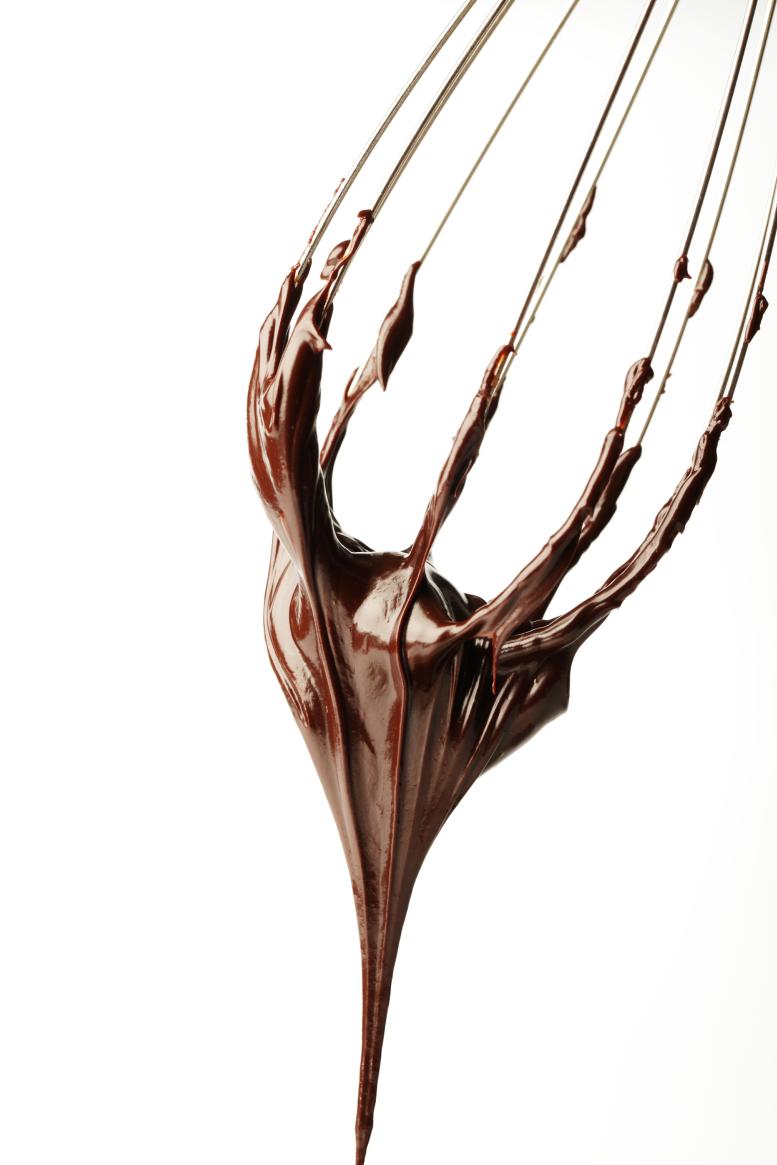 Locally Grown, Locally Inspired

Looking for something different to offer to your guests?

Sweet Tables are the new trend for wedding and events, and are a great addition, or alternative to the classic wedding or celebration cake!

Here at Whisk Cake Company, we are all professionally trained Red Seal Chefs, so we can create anything you can think of for your sweet table!

Want some ideas to drool over?   Why not these......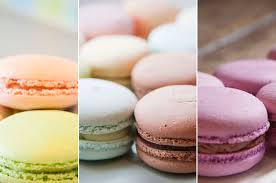 Macaron Pricing

Individual Macarons: $1.50 each

75+ Macarons: $1.25 each

Clear Favor Boxes 2" X2" X 2" : $0.95 each

Pre-packaged for your wedding with 2 Macarons in each box & ribbon in your wedding colors: $4.25 each

Macaron Tower Rental: $25.00

___________________________________________________

Macarons can be displayed on a tower for your sweet table, or as Wedding Favors for your guests!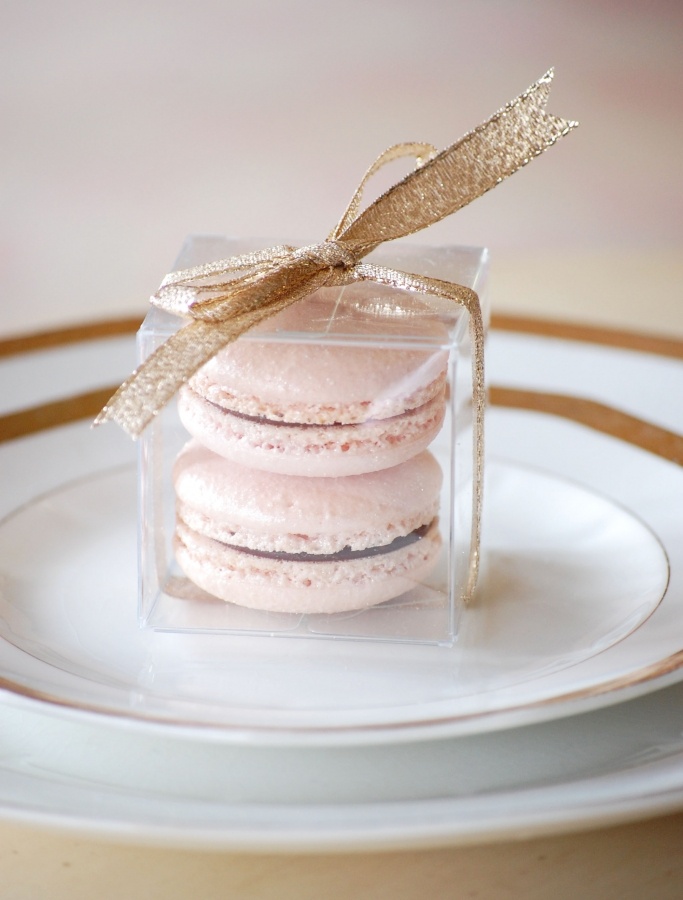 Light and airy, these french delights are popping up everywhere....and we have yet to find someone that doesn't love them!

Some of our most popular flavors include:

Pistachio

Coffee

Raspberry

Lavender + Honey

Chocolate

Pomegranate

Or, you are welcome to request your own custom color & flavors!!!

French Macaron Favor Boxes                                                                        

Candy/ Popcorn & Juice Bars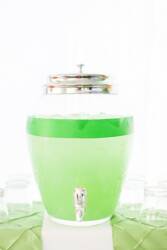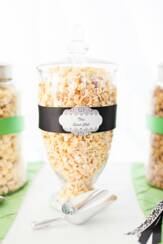 Candy/ Popcorn & Juice Bars are a great addition to any sweet table- and somewhat expected these days!

Whisk Cake Company has beautiful Blown Glass jars available for rental for your big day...why buy all of them, spend all that money, and then what do you do with them after? We have all different sizes and shapes to help you create a beautiful table that shows off the mouth watering sweets that will fill these beautiful containers!

Looking for candy, but want better pricing than the bulk stores?

Look no further!!!

Contact us for a list of the candies we have available, and the great prices that go with them!!

What's better than great pricing....not having to run around town trying to find everything!

_______________________________________________

Mini Pies and Cheesecakes!

Individual Pies

These 3" diameter straight- sided pies are an amazing addition to any Okanagan Dessert, and as always, are made from scratch using only local Okanagan fruit!

Available in unlimited flavor options, and only $4.00 for plain topped pies, and $5.00 for lattice topped pies!

Looking for 2",3" or other sized Mini Pies or tarts? Ask us for more info!

Cheesecakes

Our mini cheesecakes are the size of a cupcake, and available in any mouth watering flavors you can think of!

Some of our previous flavors we have done include:

Tangy

Sour Cherry

Organic Blueberry

Turtle

Chocolate Peanut Butter

Lime Twist

Sweet Raspberry

Cafe Au Lait

We are also happy to create any flavors that you would like- just ask!

Cheesecakes are just $2.95 each!

__________________________________________

Gourmet Donuts

Yes, you read that correctly...gourmet donuts!!

The newest trend to hit Canada, these are a lot different than the ones your grabbing at your local Timmies!

Some of the flavors that we have recently created include:

Double Smoked Maple Bacon with

Salted Popcorn and Chocolate Ganache

Peanut Butter Lovers

~ Peanut Butter Cream Filled, Chocolate Ganache Dipped with Reese Peanut Butter Cups and Salted Peanuts

Lemon Meringue Pie

~ Lemon Filled, Toasted Italian Meringue with Graham Cracker Crumbs

Looking for something that you don't see on this page? Thats the best thing about Whisk- we can make ANYTHING for your special day....just ask!


Cupcakes start at $4.50 for plain cupcakes, and $5.00 for filled cupcakes

~ Cake Pops start at $5.50 each, dependant on design!

______________________________________________

***Please note: We do not make Mini Cupcakes!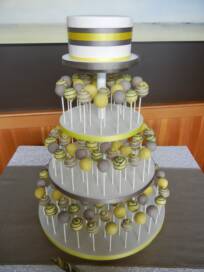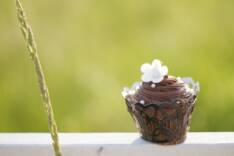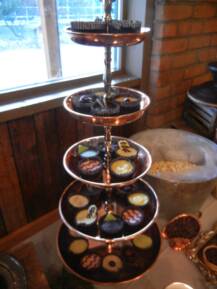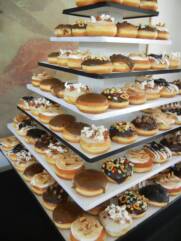 Our Gourmet Donuts start at $3.50 for gourmet flavors (like the photo on the left), and $3.00 for plain ring donuts as seen in the photo on the right!

______________________________________________

Chocolate Mousse Cups

Are you a chocolate lover, or looking for something to add to your sweet table that is a little different?

These mouth watering Gourmet Chocolate Mousse Cups are an instant crowd pleaser, and are key to having the PERFECT sweet table!

With many options for the shape and type of chocolate we use to make the cups, to the many flavor combinations we use for the Chocolate Mousse, the sky is the limit!

Our Pastel Tulip Chocolate Cups (as seen on the right) start at $3.99 each!

Our 1.5" diameter Mini Chocolate Cups (on the left), they are only $0.95 each!!!

_____________________________________________

Cupcakes & Cake Pops

The classic mini treats that are always found on sweet tables!

Our Cupcakes are not like the others...

Made from scratch using only local, organic ingredients, and baked THE MORNING of your wedding or special occasion, these are gauranteed to please!

Also, we do not use icing sugar or lard (yes, raw lard is what our competiton uses!) in our icings, so they are nice, light and tasty- not dry & chemically tasting!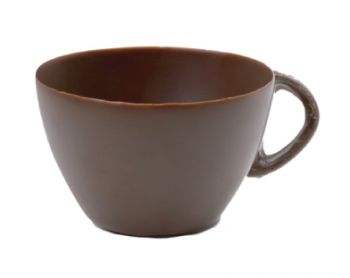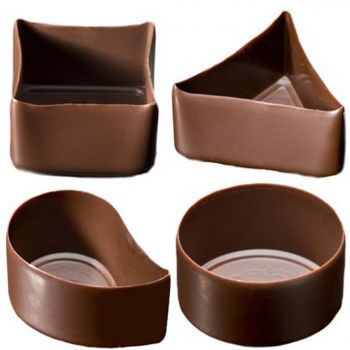 1.5" Diameter mini shape chocolate cups

2.5" X 2" Diameter Espresso Chocolate Cup

2.75" Pastel Tulip Chocolate Cups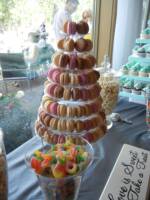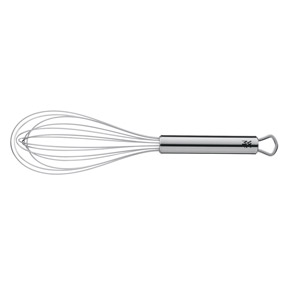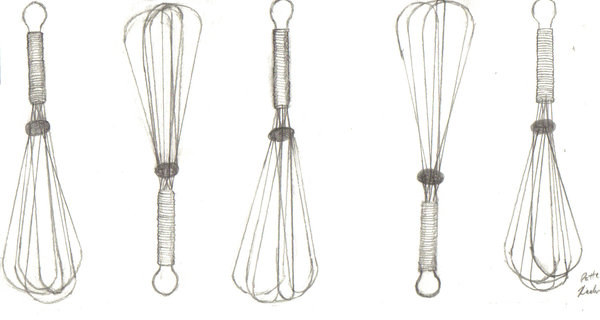 www.WhiskCakes.com   info@whiskcakes.com

778-753-5678    203 Rutland Road N    Kelowna, B.C.    V1X 3B1

Copyright Whisk Cake Company 2015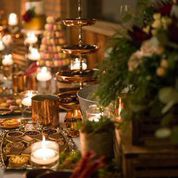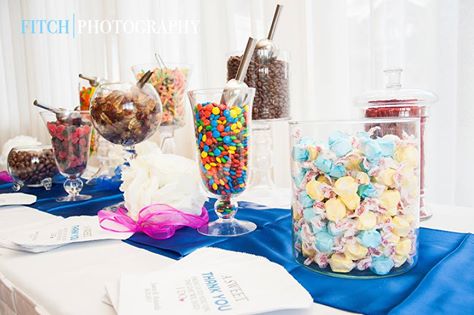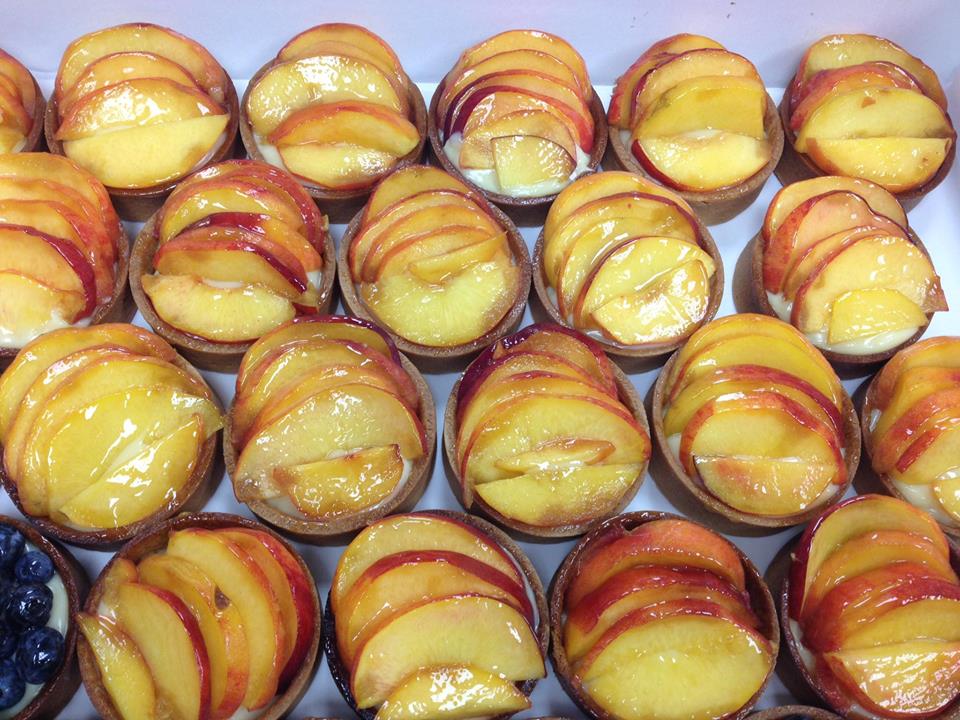 Mini 3" round Straight Sided Fresh Fruit Pies

Individual Dessert Shooters

A great addition to your Sweet Table, these amazing, great tasting treats look perfect on your table, and gaurantee to leave a smile on your guests faces!

Flavors are unlimited, but check out the flavors that we have done in the last on the left!

Our Mini Dessert Shooters are $3.25 each!

_____________________________________________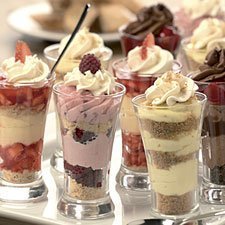 Oreo, Pomegranate + Lemon Curd and Raspberry Belguim Chocolate Mousse Cups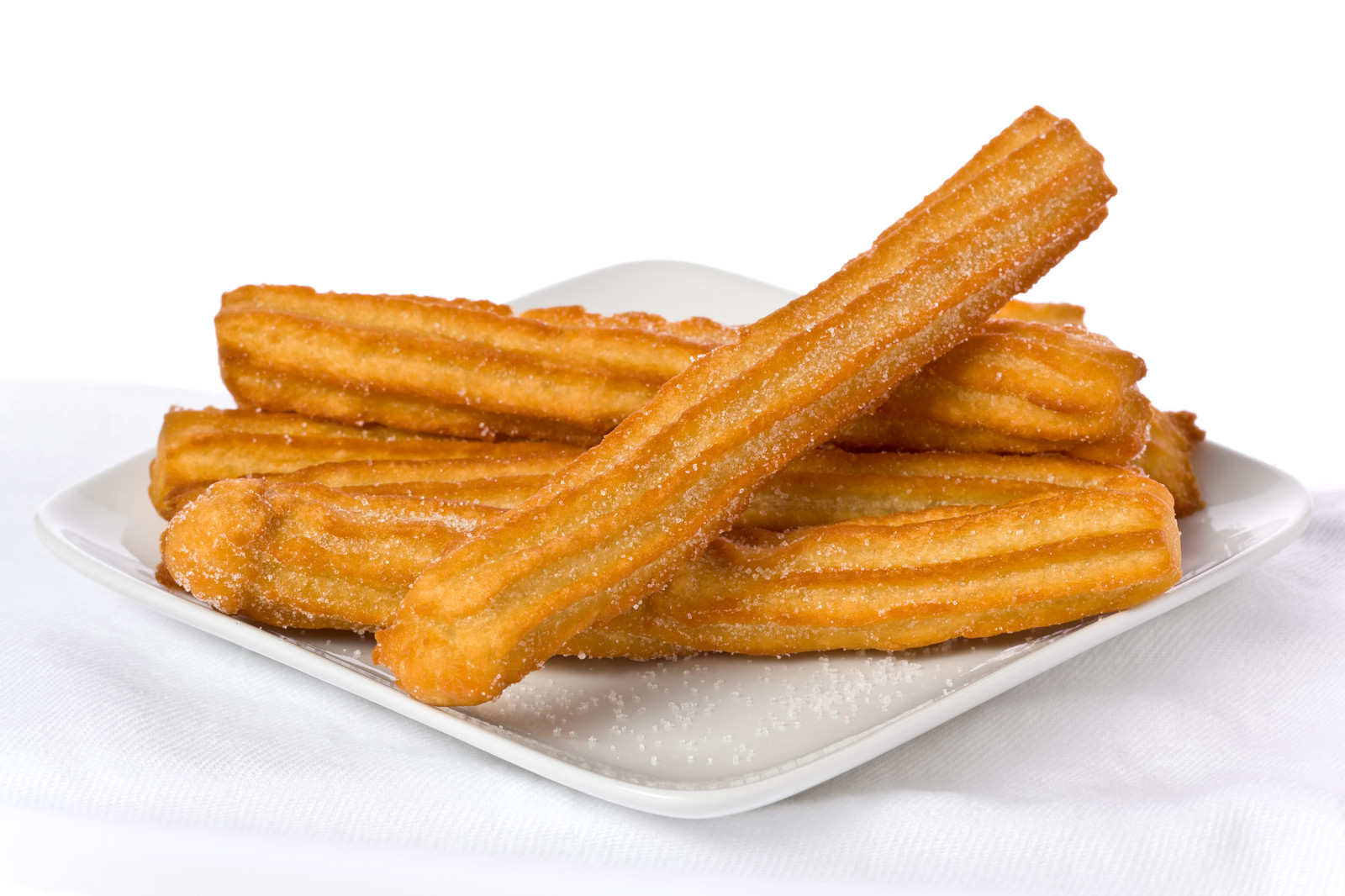 Scratch Baked Cinnamon-y Churros!!

Our newest addition to our Sweet Tables, crispy Churros add an exceptional texture difference to your table, and will be something that your guests remember years later!

Approx. 4" long

Our Cinnamon Churros are only $1.00 each!

____________________________________________